With a plethora of options available to strengthen your investment portfolio, you are always in a dilemma to choose the best one for you. In case of confusion, it is always advisable to see expert's opinion to gain maximum return at the end of the investment period.
At the same time, some of you may have reservations against investing schemes, like bank deposits. Never mind, if you are not willing to invest in bank deposits, mentioned below are other options that can work effectively in filling coffers and securing your future.
Company Fixed deposits (CFD)
If not bank deposits, where to invest? Well, the answer is company FD. Let's not rule out the fact that fixed deposits are by far, the most reliable and popular investment option. However, if you are not willing to invest in fixed deposits offered by banks, you can invest in FD offered by financial companies. The reason being that they come with their share of benefits and will never disappoint you.
If you are a senior citizen, you may enjoy a higher rate of interest by up to 0.25% when compared to banks. Theses FDs cater to a wide range of investors and feature interest rates that are competitive under both cumulative and non-cumulative options. Unlike stocks, a company fixed deposit guarantees fixed, pre-decided rate of interest on your investment which is credited to your account at the end of the tenor. NBFCs offer fixed deposit at attractive FD interest rates.
Benefits
A higher rate of interest for senior citizens

Fixed rate of interest

Minimum risk

Stable returns
Public Provident Fund (PPF)
PPF is a trusted tax-free saving scheme for salaried as well as non-salaried individuals. The scheme was launched to encourage savings across income classes. Hence, the minimum deposit requirements are low and affordable by a common man. The PPF accounts are tax-free, easy-to-access and safe with guaranteed returns in the long-run. The account can be opened with as low as Rs. 500 per year and go up to Rs. 1.5 lakh.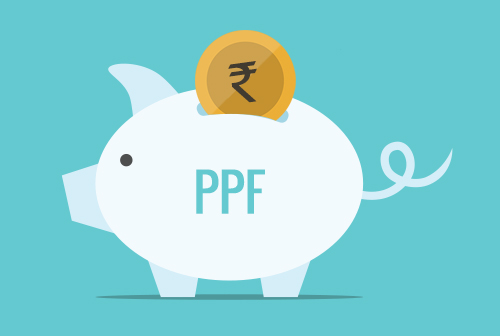 Although the maturity period of the scheme is 15 years, you can make a partial withdrawal post seventh financial year. Also, post third financial year, you can avail the benefit of loan against your PPF amount, to meet additional financial requirements. Apart from this, the depositor has a benefit of earning non-taxable interest on the deposited amount through this scheme. Hence, the deposits made towards PPF can be claimed as tax deductions. This particular feature makes the PPF Scheme one of the most tax efficient investment tools in India. Investment in PPF is mainly done to create and maintain funds for future needs and requirements.
Banks, post offices and financial companies like Bajaj Finance offer the facility of PPFs with a simple and easy application.
Benefits
Partial withdrawal allowed

Loan against PPF account

Tax deductions

Secure investment for retirement
Real Estate Investment
Real estate investment involves the purchase and ownership of a property for rental or sale to earn profits. More and more people have been investing in property as real estate is one of the most robust markets in India, which offers significant gains. Despite the attention a property demands in terms of maintenance, it is considered a lucrative investment option simply because it always appreciates, and never depreciates.
It can generate income without having to sell your investment or liquidate your asset. Moreover, your income is not affected by the volatility of the market, unlike stocks. Also, it provides a much-needed diversity to your investment portfolio, mitigating the risk on your investments.
Benefits
Unaffected by market fluctuations

Appreciation of value, always

Enjoy tax deductions

High tangible asset value
Don't let anything ruin your investment plan; if one option does not work, choose another, and select the best one to achieve your financial goals.